We value your trust in us and want to make your purchase secure and easy. Therefore we use PayPal for a secure transaction. You need not have a PayPal account as we accept most major credit cards. Determine your purchase quantities, click the "Buy Now" button. This will take you to a secure PayPal checkout. Choose your preferred method of payment, change your order quantity and complete the order information.

If you would like to place an order by another means (check or money order) please call (859) 481-2450 or email us at glyates@soncare.net.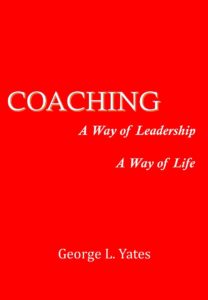 COACHING: A Way of Leadership, A Way of Life reveals the hidden values of two very important areas of life and leadership. You will benefit in leading your organization, home life, and developing greater relationships.
More Click here                Retail $14.99    Your Price $12.99
Te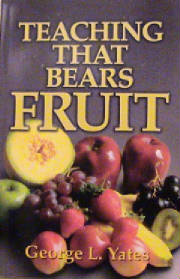 aching That Bears Fruit helps you understand how Jesus used the human learning process to perpetuate true learning among His listeners.
more Click here                Retail $14.99        Your Price: $12.00
Sunday School Leader Equipping Sessions
Twelve sessions for equipping your Sunday School leaders. Kick start your monthly SS leaders/workers meetings with these proven training sessions.
more Click here              Price $39.00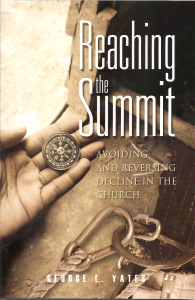 Learn to detect the signs of the five phases of decline in a church and how to avoid or reverse the declining trends in your church. "The author clearly and practically identifies the phases of church decline…also offers clear strategies for addressing critical issues based on his years of experience…"
more Click here             Retail $15.99       Your  Price $14.00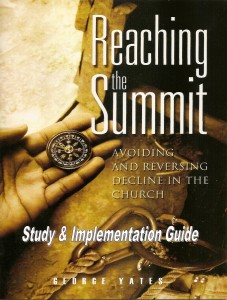 Reaching the Summit Study & Implementation Guide
This workbook/manual will guide church leaders & coaches through each chapter and principle discussed in Reaching the Summit. Loaded with questions, information, and scripture, this is a must for church leaders serious about turning their church around!
more Click here                                                      Price $ 7.50
/>________________________________________________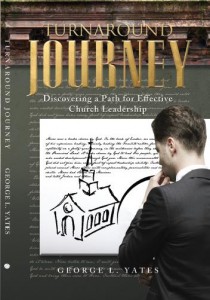 Turnaround Journey
Follow the story of Pastor Tim Farling and Calvert City Community Church as they learn a clear and easy to follow strategic planning process with techniques on effective and successful implementation. The formula in this book helps leaders and teams narrow their focus spending their time on those things which will bring the highest results for the church or organization. In addition the reader will find more than thirty helpful insights for productive leadership in any area of life.